Bay Ridge, Brooklyn, 2013 -present
Sandbox, videos
2015-2016
Organizing my own community in Bay Ridge, Brooklyn, via diptychs for participants and video conversations constituting a User Guide to DIY Community Organizing for others to do the same in their own neighborhoods.
Sandbox, Bay Ridge Art Space
Re-Animator, curated by John Avelutto
January, 2016
Four of the six diptychs that I gave to each of the participants for their Sandbox interviews.
video
1. Propose Curriculum of Feminist Geographers to Teaching Artist (Jeannine Bardo, December 12, 2015).
video
2. Make introductions within my network: Teaching Artist and Climate Change Scientist (Elena Soterakis, December 15, 2015).
video
3. Facilitate donation of darkroom for a Space of Escape + Activism through the support of a photographer (Salim Hasbini, December 19, 2015).
video
4. Collaborate with Community Artist through Queer Activism (Danielle Bullock, December 28, 2015).
video
5. Find the Artist Community Organizer and make selections within this network (John Avelutto, January 7, 2016).
video
6. Establish bond with Grassroots Organization that does social justice, anti-racist, feminist work - for all of the above (Kayla Santosuosso, February 7, 2016).
Team Darkroom
2016, ongoing
Implementation of my Sandbox Conversation with Salim Hasbini about Ig Mata's donation of enlargers: setting up a darkroom in a room with a sink and a door that opens to a rooftop at the Arab American Association of New York (AAANY) in Bay Ridge. in addition to the darkroom, I donated books for a photography library and made prints for a Hallway Archive of shared actions.
Storefront Art Walk (SAW)
May, 2013
5th. Avenue, Bay Ridge
For SAW 2013, I approached Mr. Safa of Al Safa, who gave me permission to hang two images, visible to the street, as well as conducting conversations by the open windows - on what it is that makes people feel at home in a place. As part of the conversations, I treated participants to Al Safa food with my SAW honorarium for materials.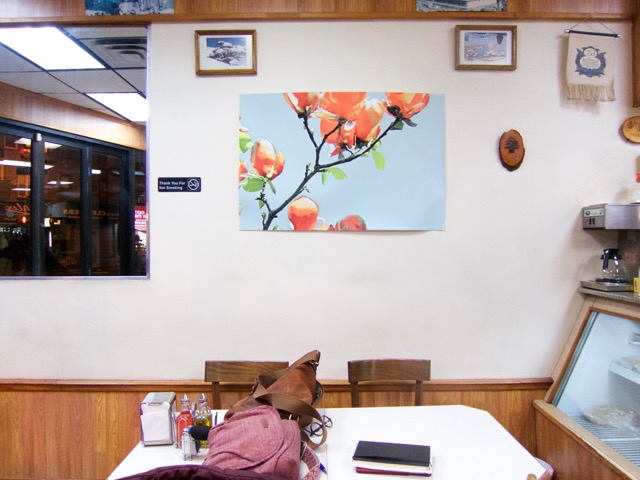 For both walls, I chose to make a photograph of a local, blooming tree - as a soothing image for Mr. Safa who misses Lebanese trees, especially cedar trees. These tree flowers hang among his other photographs and objects from Lebanon.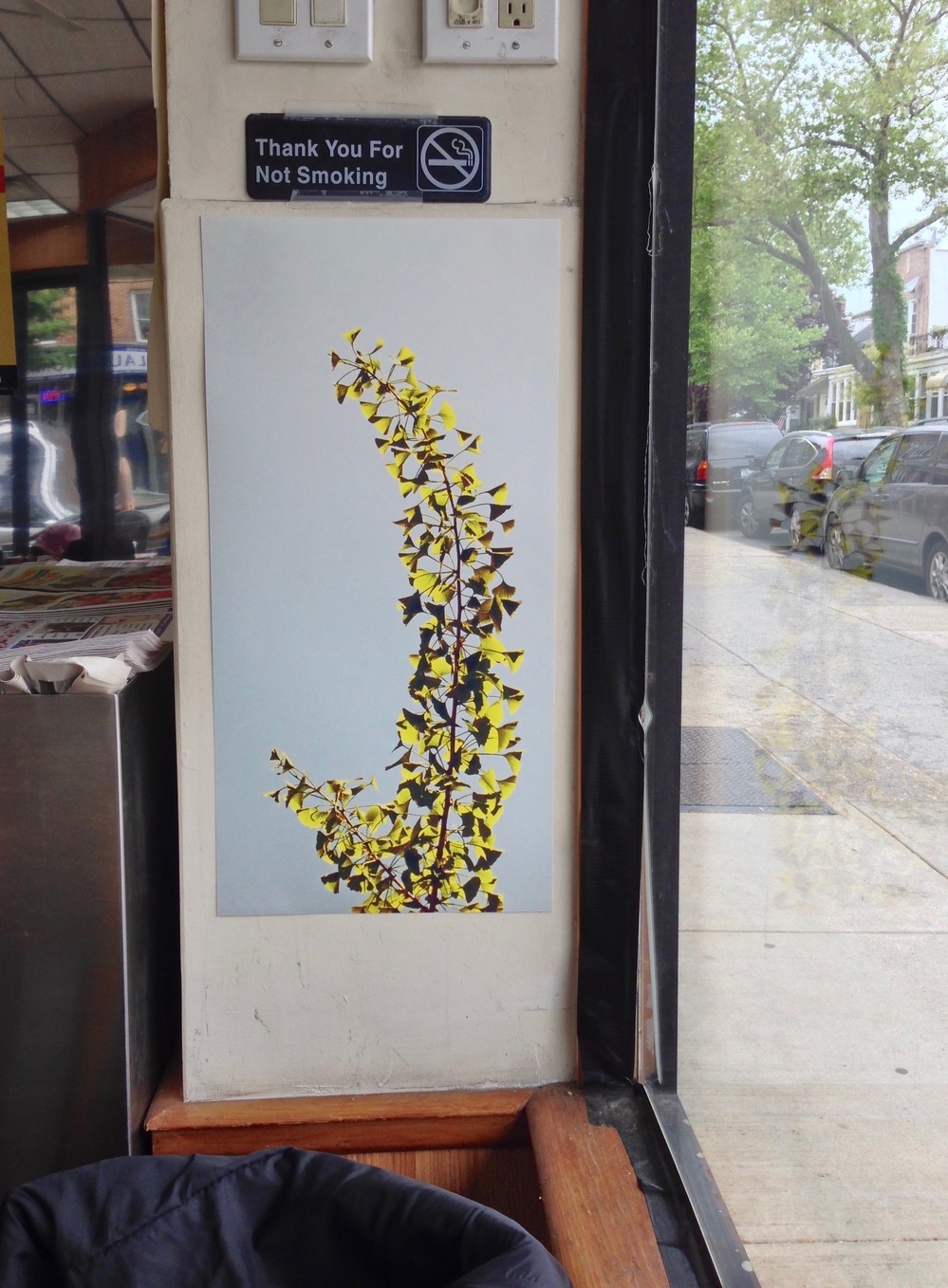 My image of a Bay Ridge branch.
Cedar Circles
My branch of prefabricated cedar rings standing in for the cedar trees of Lebanon that Mr. Safa misses.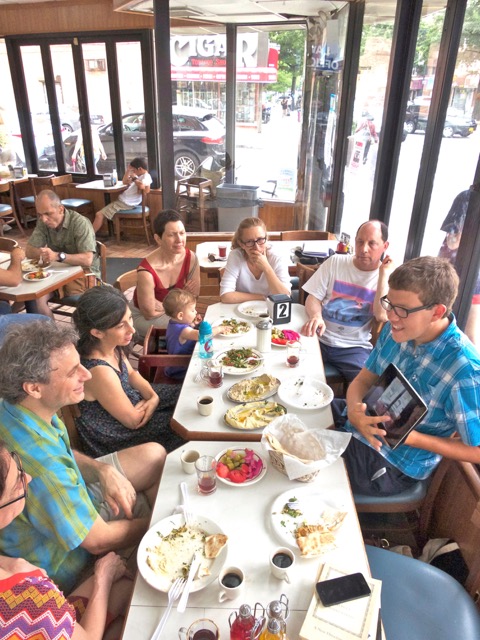 The second of my Open Window Conversations