Strandkroen
cafe room/ice cream parlor
For Fjellerup i Bund & Grund 2014, I focused on a private site with a prominent public facade, Strandkroen, "The Beach Tavern." The large structure embodies significant Fjellerup history, as an "ice house" (storing ice for fish, collected during the wintertime at nearby ponds) as well as a fish cannery. Like many places on the beach, a multitude of corporate signs for ice cream dominate outside walls.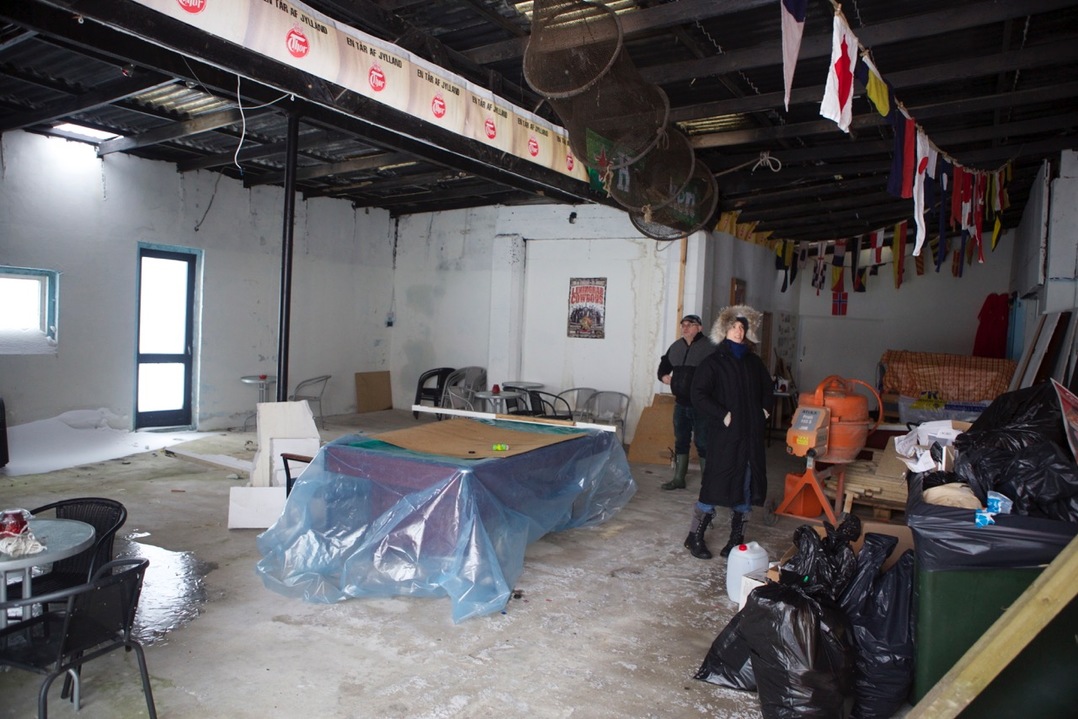 The large hall at Strandkroen
January 2014
My proposal for Knud Peter Thomsen, who manages Strandkroen:

1. To have two pop-up dinners, one in winter, one in summer, serving fresh food instead of fast food.
2. To combine the pop-ups with art.
3. To take down the ubiquitous corporate ice-cream signs and replace them with signs made by Alyssa Casey.
Alyssa Casey
Brisen, January 20014
I introduced Knud Peter to Alyssa Casey as artist-in-residence, secured her travel and and hosted a residency for her while working in Fjellerup. The residency took place in Brisen, a family cottage where I'm 1/4 owner.

Furthermore, I brought artwork from Michael Wilson in New York for a summer exhibition - and continued to work with chef Helle Alexandersen for the pop-ups.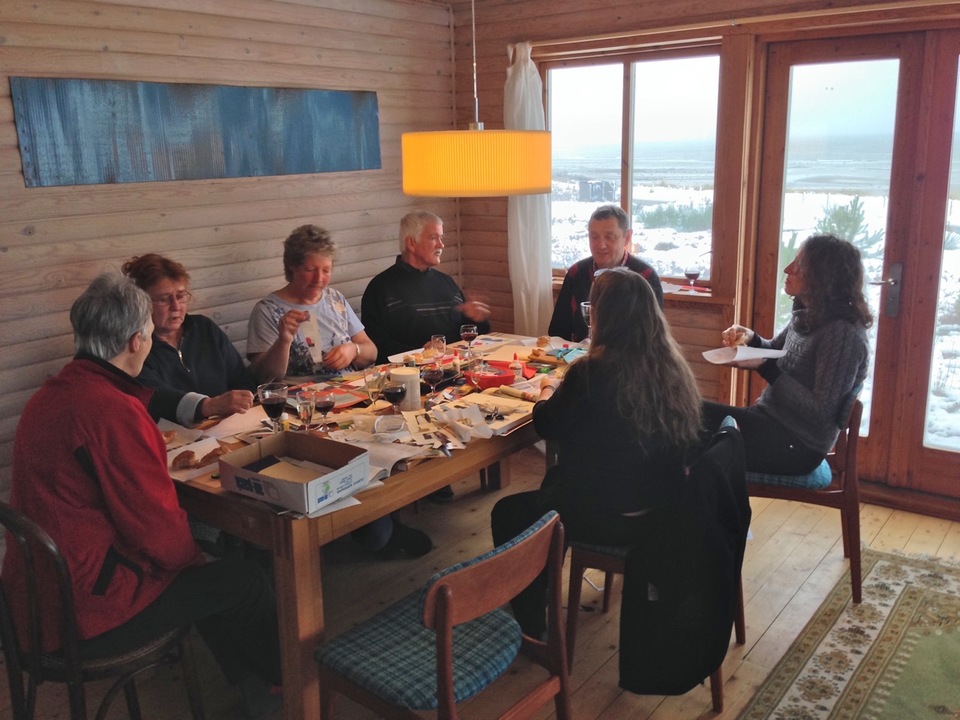 Alyssa Casey conducting collage workshop in Brisen.
Alyssa Casey, Fjellerup residency
Alyssa finishing her large wall drawing at Strandkroen. I have just finished arranging and setting the tables for the Winter Pop-Up and decorating the walls as minimalist as possible, with a few old fishing tools I found in one of Strandkroen's numerous rooms.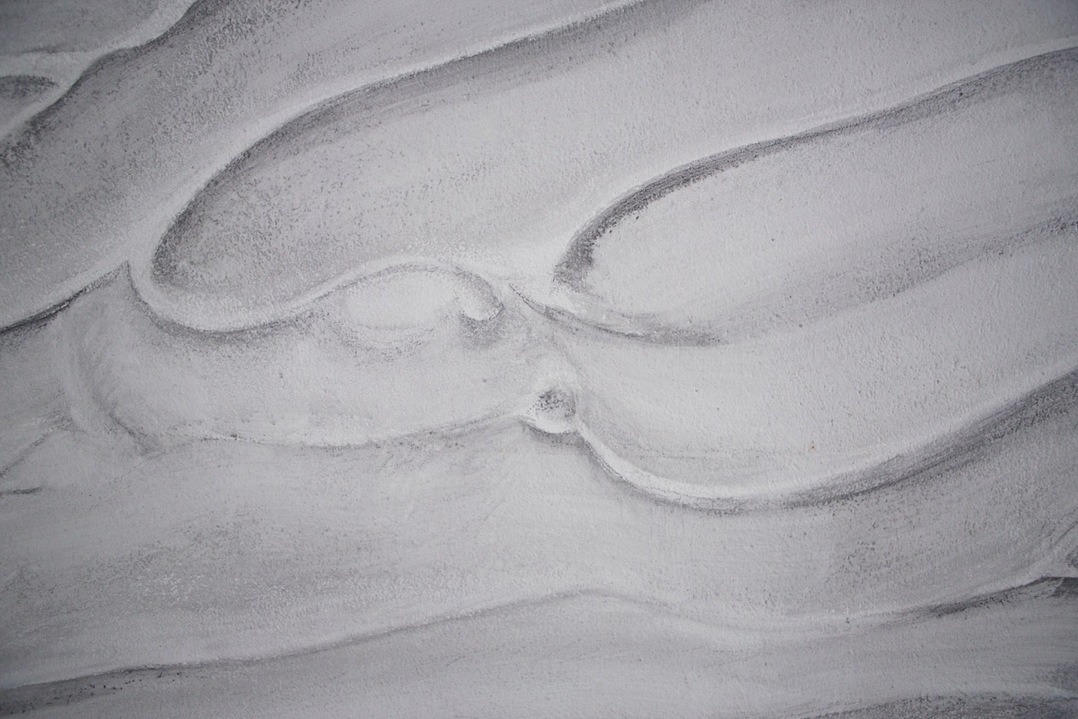 Alyssa Casey: Fjellerup Strand (detail)
Wall drawing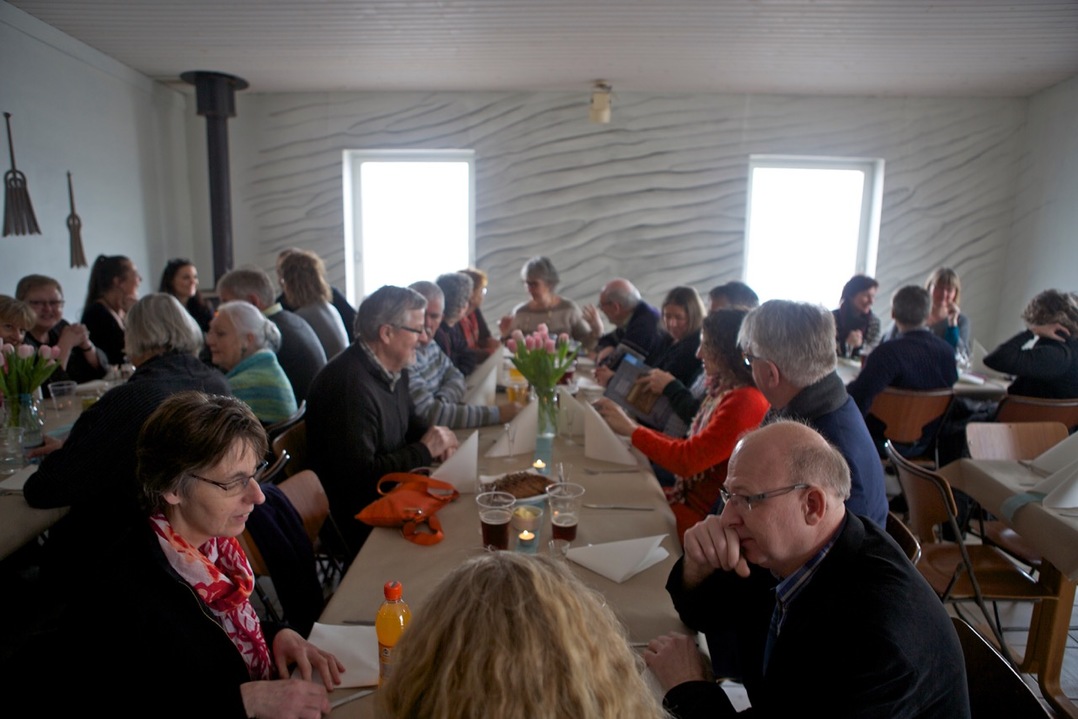 Strandkroen
Winter Pop-Up, 2014
My second Fjellerup pop-up dinner with chef Helle Alexandersen - guests being mainly Fjellerup locals as well as old neighbors, family and friends from "folkeskole" and "gymnasium" - whom I found via signing up for Facebook, late 2013.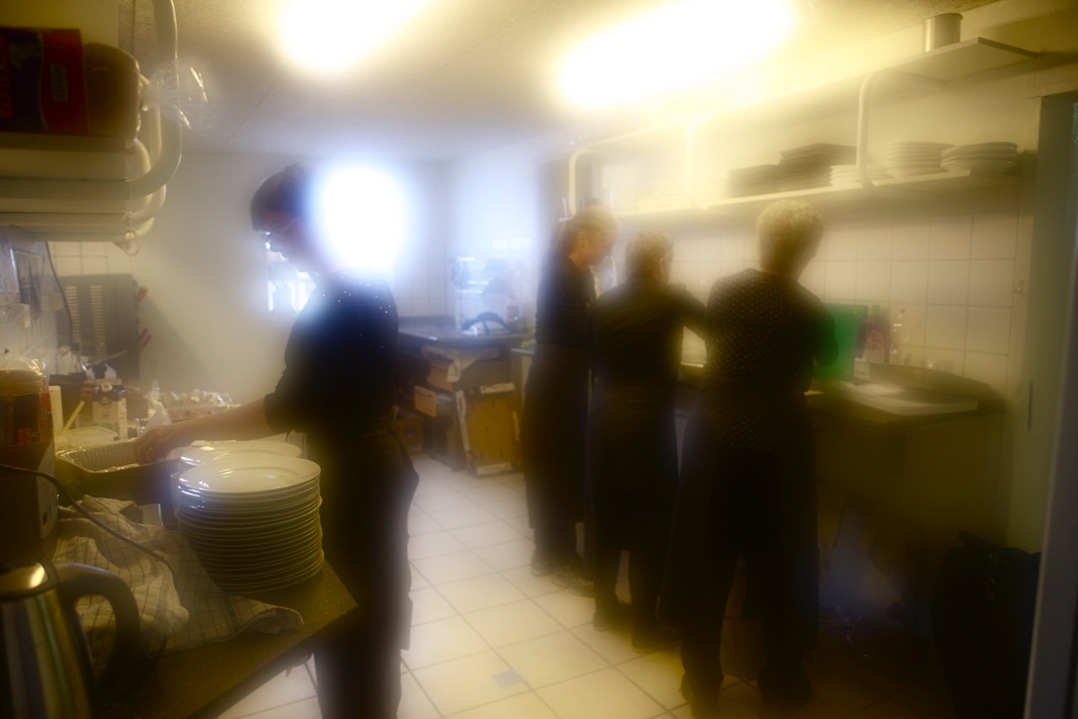 Kitchen, Strandkroen
January, 2014
Helle & Team in Knud Peter's kitchen. Helle was in charge of food expenses and collected money from guests after the dinner. Guests ordered their drinks directly from Knud Peter.

The large hall at Strandkroen
July, 2014
Between January and July, Knud Peter did extensive renovations to the room, and here we have made it ready for the Summer Pop-Up.
Michael Wilson
Art work by Michael Wilson that I sent from New York. The long scroll above is based on a gruesome family story that I told him about my maternal grandfather's family, from the Vendsyssel region of Denmark. Michael ended up doing his own version of the story, that reads from right to left.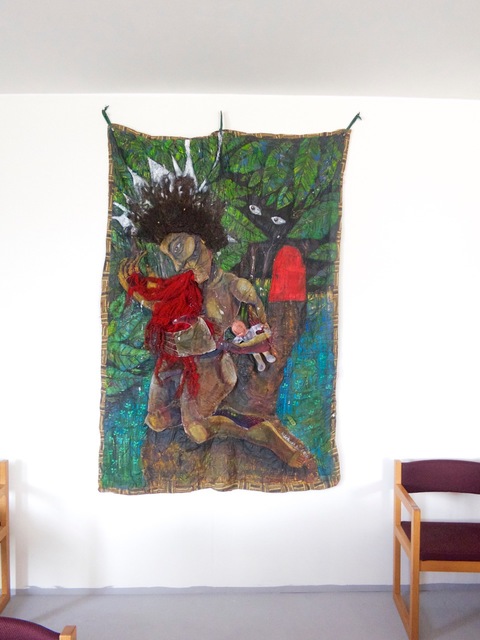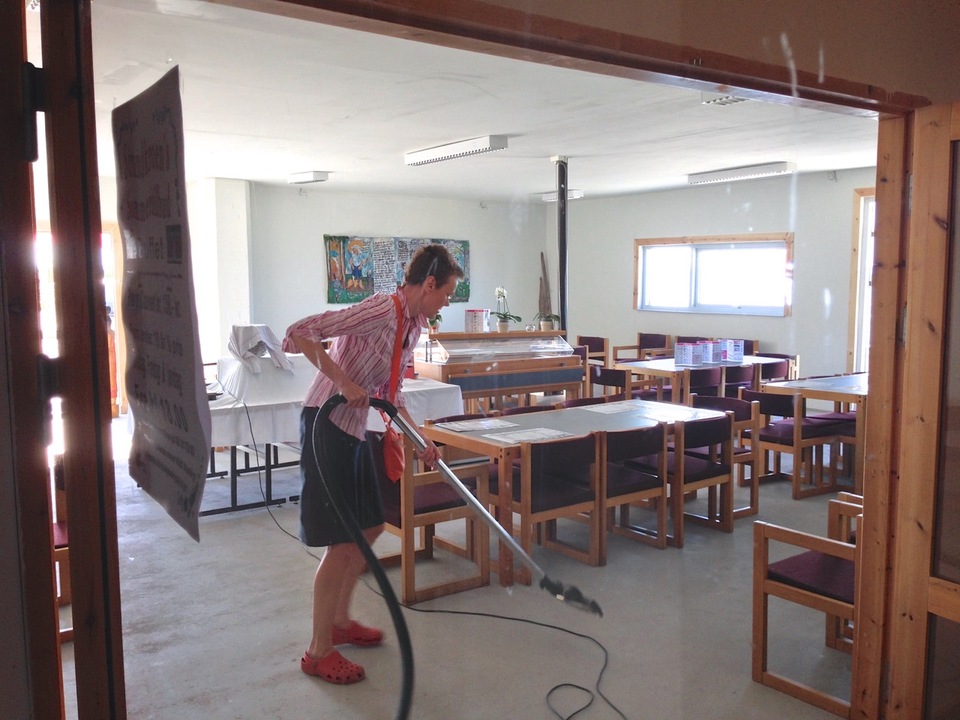 photo by Alyssa Casey
Most of my work for Fjellerup i Bund & Grund is invisible: ideas, organizing, getting permissions, negotiating, curating & cleaning.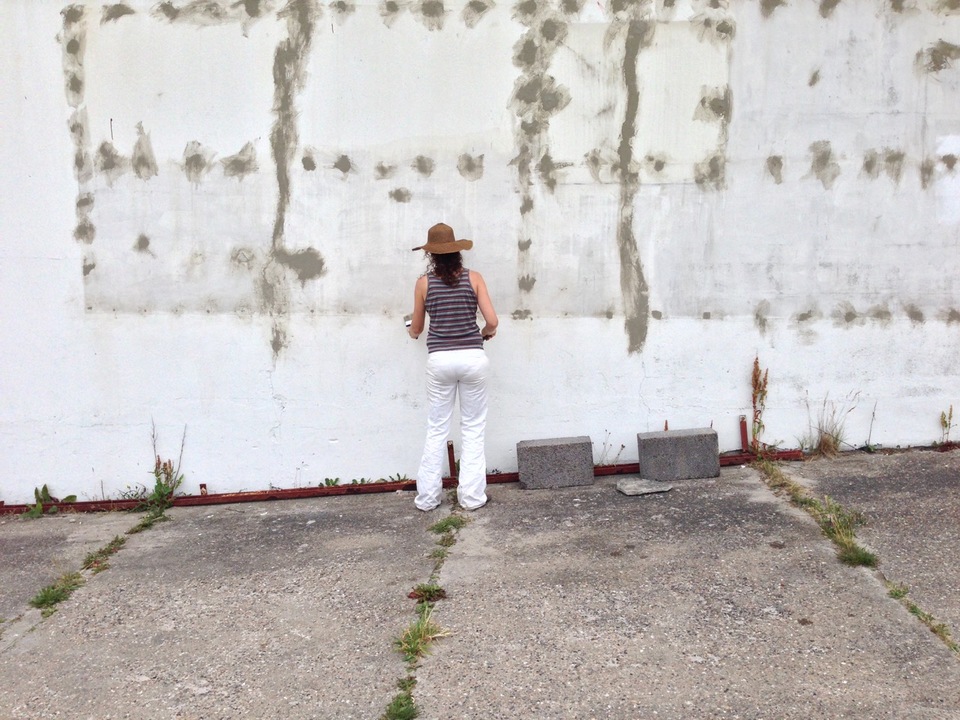 July, 2014
Alyssa Casey preparing outside wall of Strandkroen.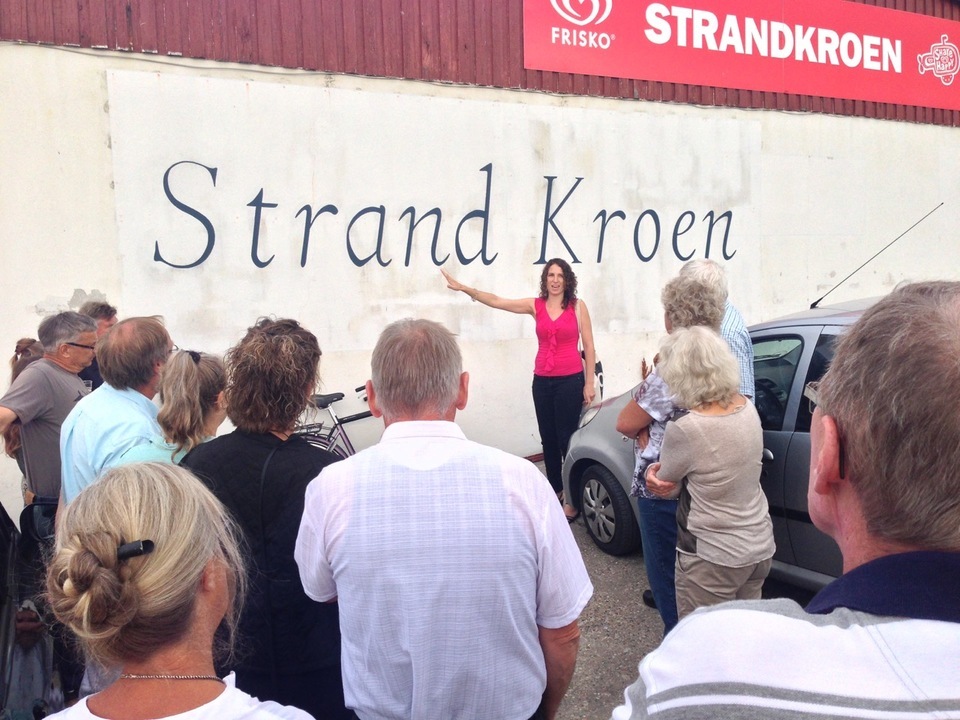 Alyssa Casey: Strandkroen Palimpsest
Opening
Alyssa integrated the various layers of history within the wall's cracks into her wall piece, some only visible close-up. Referencing the US/Danish link, she chose the "Abrams Venetian" font, designed by American typographer George Abrams and donated to the then Printer of the Royal Danish Court, Poul Kristensen.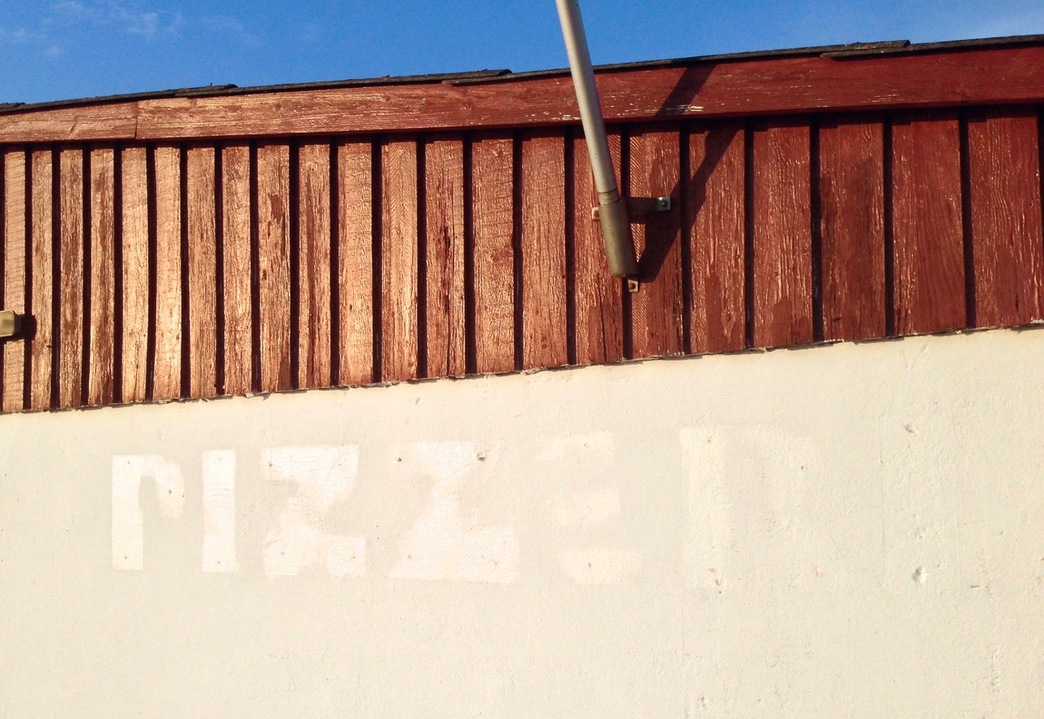 Alyssa Casey: Strandkroen Palimpsest
Wall Piece
Standkroen has gone through numerous owners since it stopped functioning as a place for Fjellerup fisheries - here Alyssa brought out old letters for "Pizzeria" - making them visible in a certain light.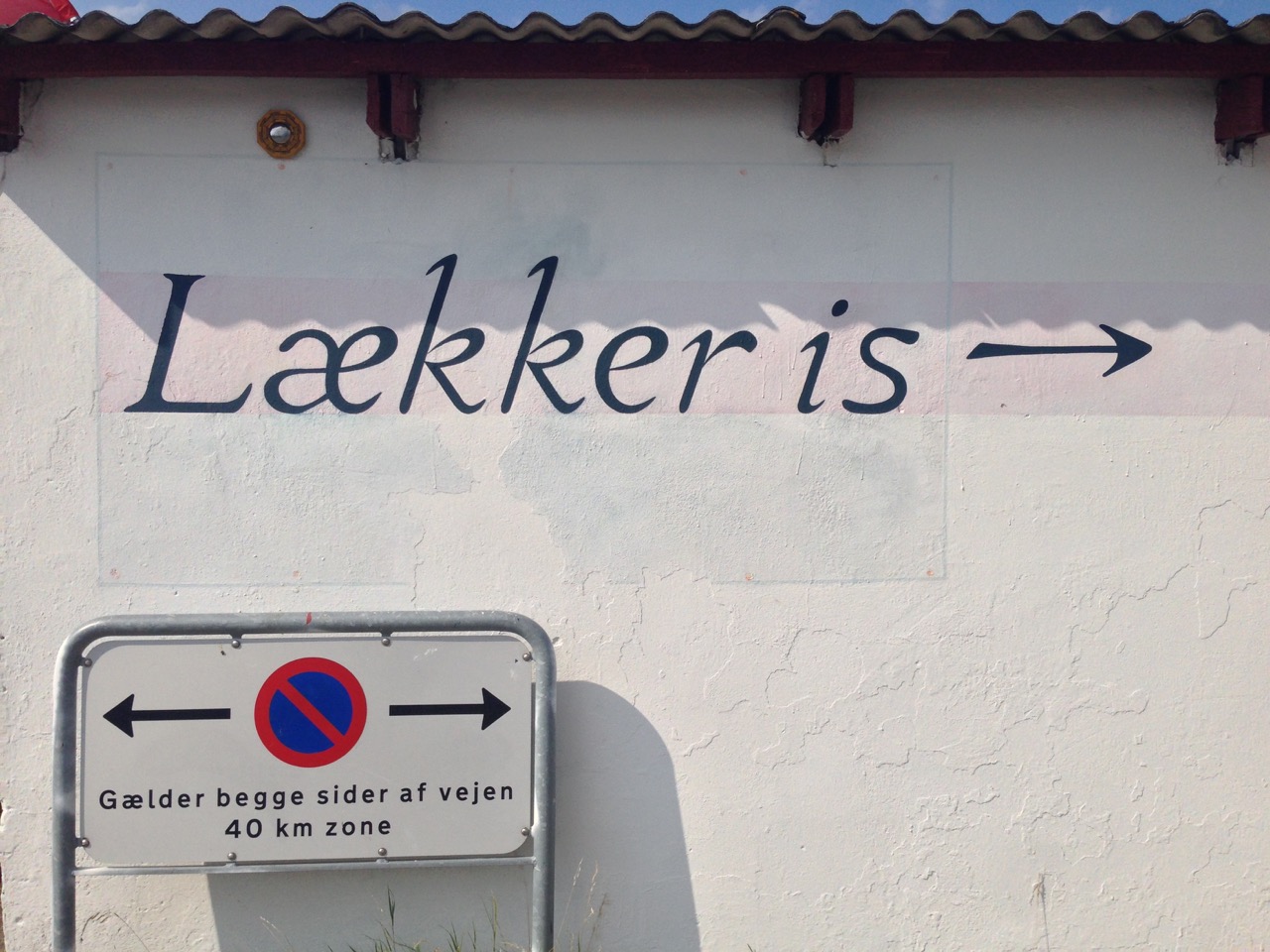 Alyssa Casey: Strandkroen Palimpsest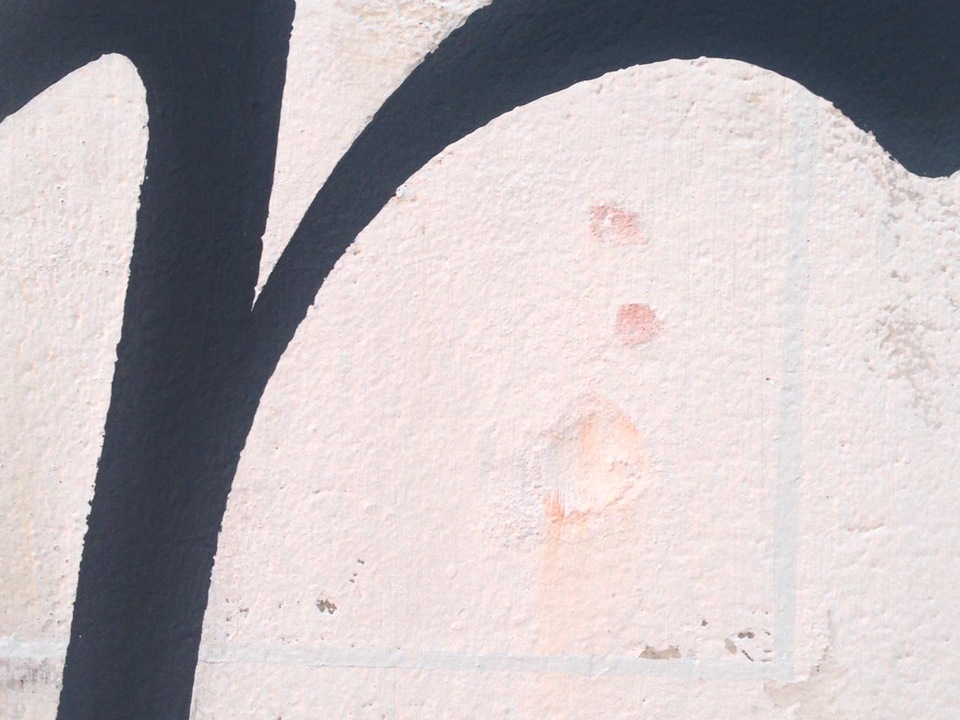 Alyssa Casey: Strandkroen Palimpsest (detail)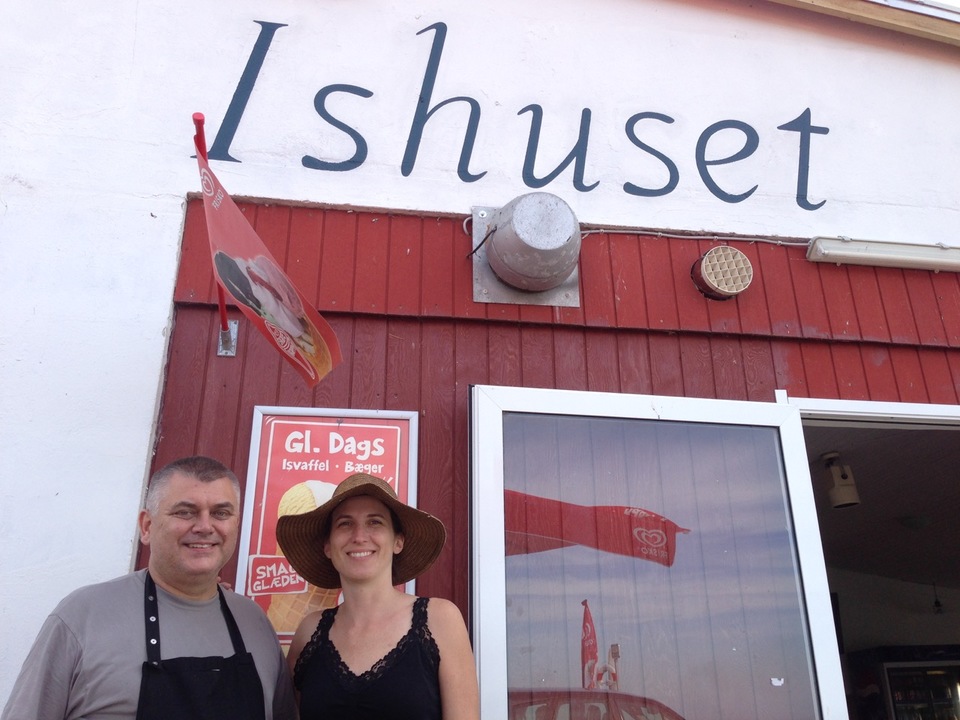 Alyssa Casey: Strandkroen Palimpsest
Knud Peter and Alyssa below Alyssa's work.
Knud Peter suggested to give the cafe/ice cream parlor its old name: "Ishuset".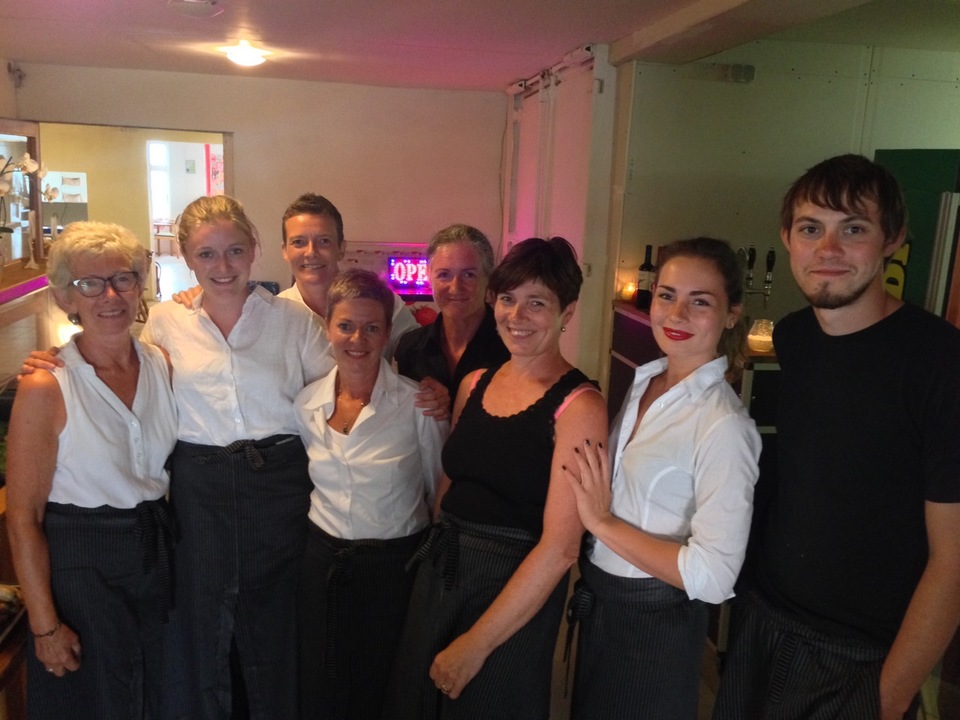 Chef Helle Alexandersen & Team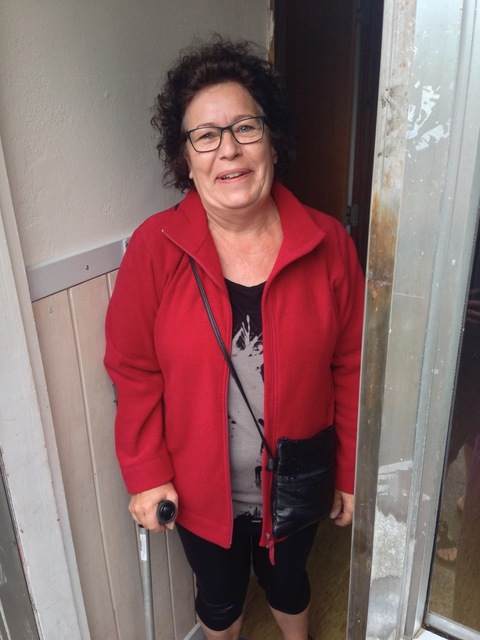 Jette Dideriksen, my partner for renting an old scout cabin in Fjellerup (DUI Hytten) - so guests could spend the night after the pop-up.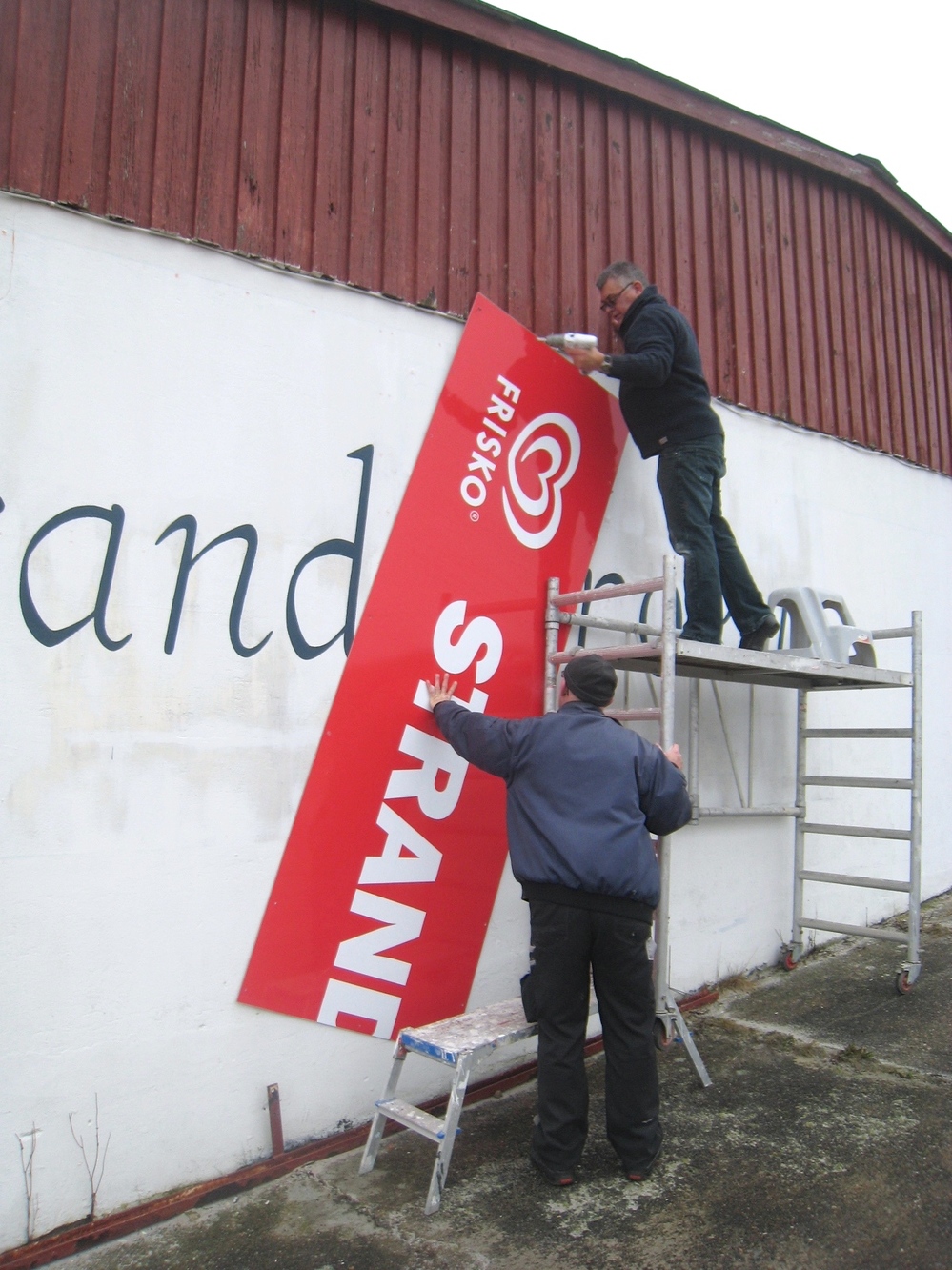 Knud Peter, top, removing the final sign.
photo by Alyssa Casey